The following article is a guide on changing or deleting your registered credit card information.
Editing Registered Credit Card Information
To change the credit card information registered on your TableCheck Account, please follow the steps below to first delete the registered credit card information, and then re-register it for your next reservation (tying credit card information to reservations can only be done at the time of booking).
The credit card used for payment at the time of reservation cannot be changed.
Please re-book your reservation with the credit card you wish to use for payment and cancel the original reservation. (Please be sure to check the cancellation policy of the property before canceling your reservation.)
---
Deleting the credit card information
You can remove your credit card information previously registered in your TableCheck Account.
1. Log in to your TableCheck account.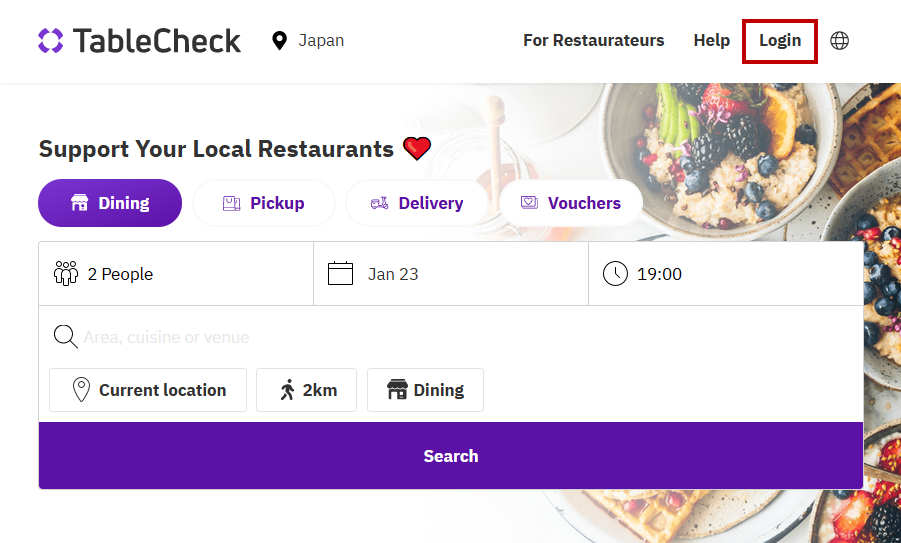 2. Click on the icon in the upper right corner and move to "My Account."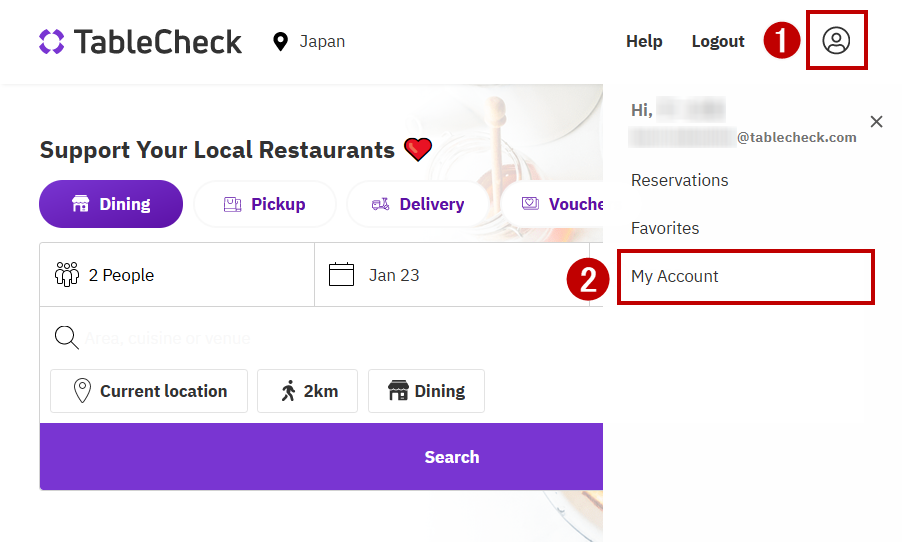 3. Select "Credit Cards" option from the left-side panel.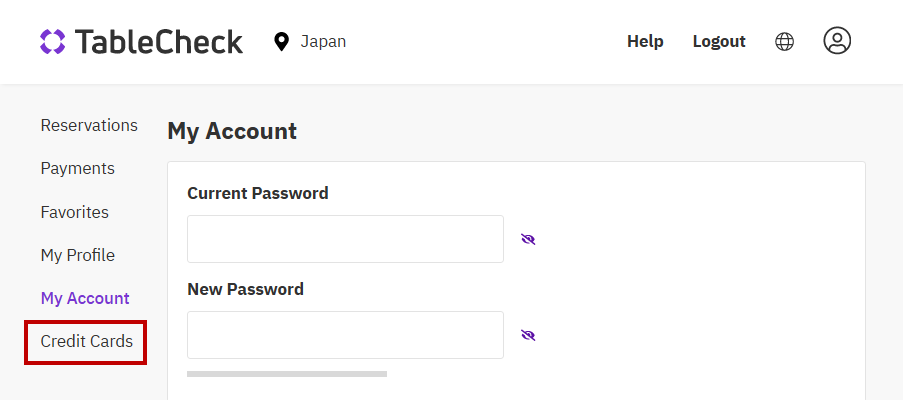 4. Click on the bin icon and select "Remove" to delete your card information.