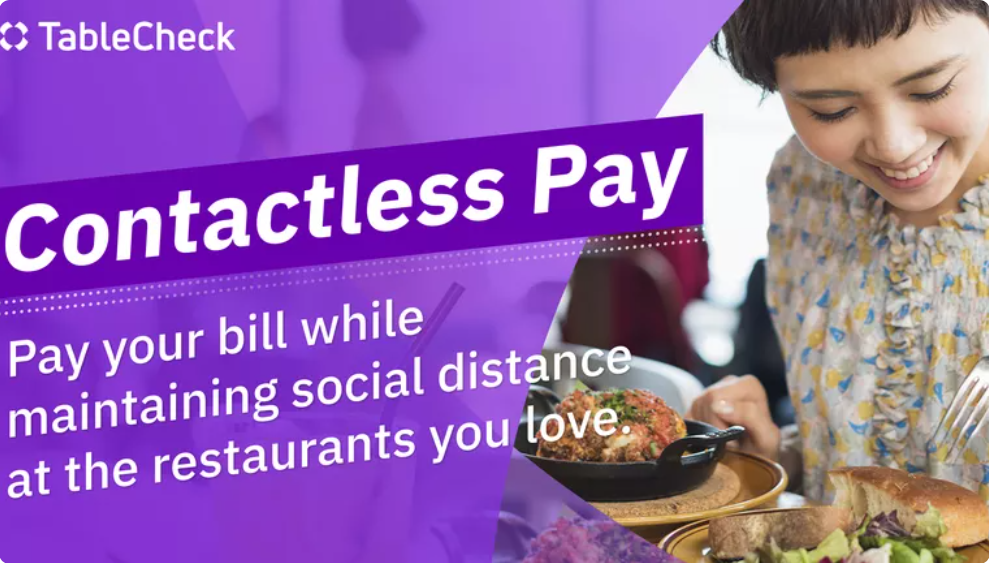 Contactless Pay is a new cashless online payment service to provide diners with the option of settling their dine-in bill while maintaining social distancing at the properties. This option is available when booking online reservations on TableCheck's platform, where you are able to register your credit card information at time of booking. The registered card will then automatically be used to pay your bill when you finish your meal at the property.
With Contactless Pay, there is no need to carry cash, credit cards, or even your smartphone!
Amid concerns over the spread of the COVID-19, we are introducing this "new normal" method for safe and secure dining. Do give it a try!
With Contactless Pay...
No physical contact, cards, or manual signatures will be required at the property while making payment for your meal.
After your meal, you can complete your payment entirely without leaving your seat or picking up your smartphone.
*An email or SMS notification of your completed payment will be sent to you after your meal and payment.
There will be no need to install or make use of a separate application.


Please note that Contactless Pay feature is only available with selected properties within Japan.