Each reservation made through TableCheck can be identified by a unique Reservation ID.
Provide your reservation ID to the venue when sending any inquiries for them to quickly identify your booking.

Reservation Confirmation Email
The Reservation ID can be found on the email confirmation sent to your email address provided at the time of your reservation.
Should you wish to view more information about your reservation, simply click on the view button.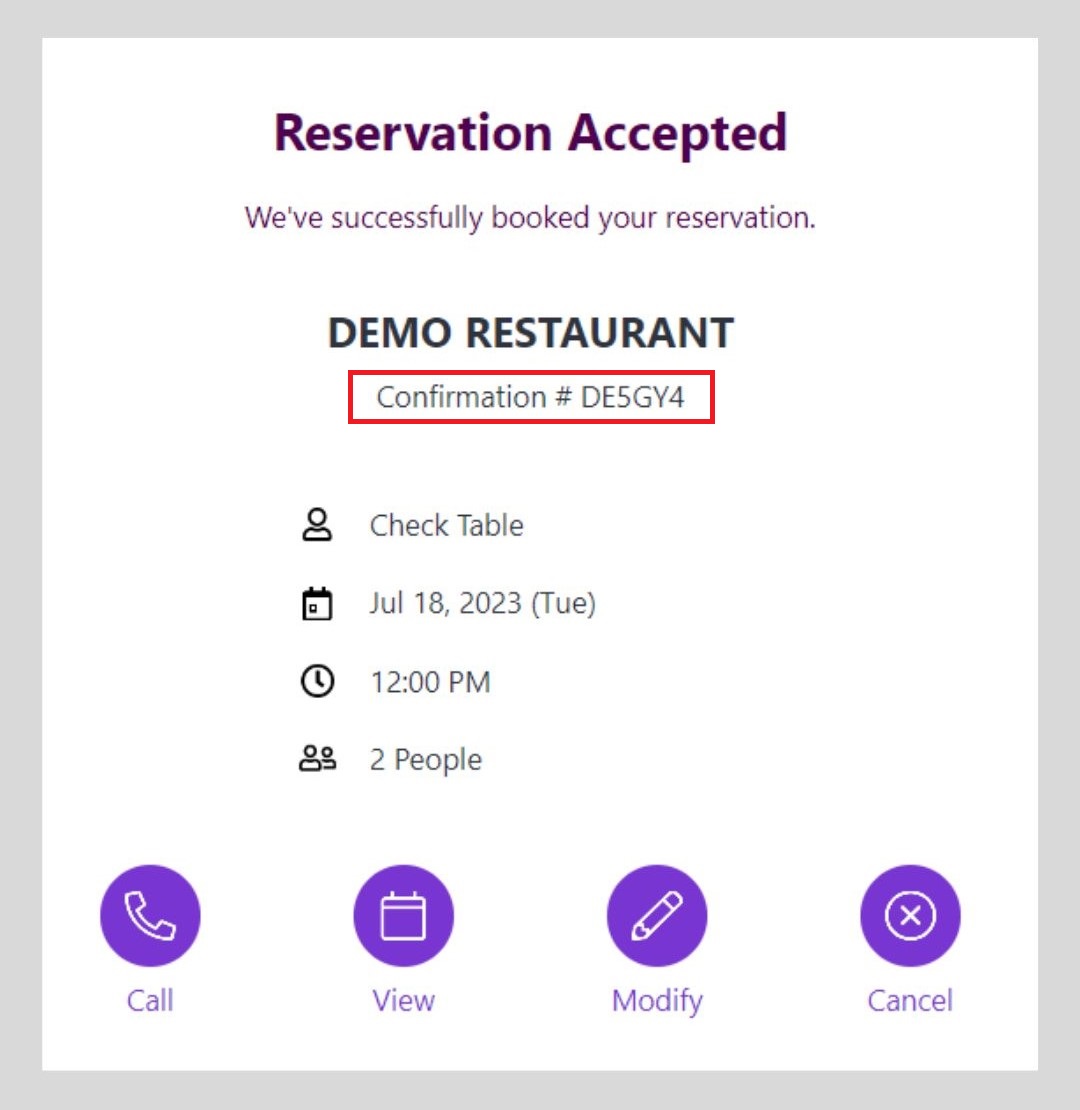 Reservation Confirmation SMS
If you have received a SMS confirmation, you may access the Reservation ID by clicking on the link in the SMS.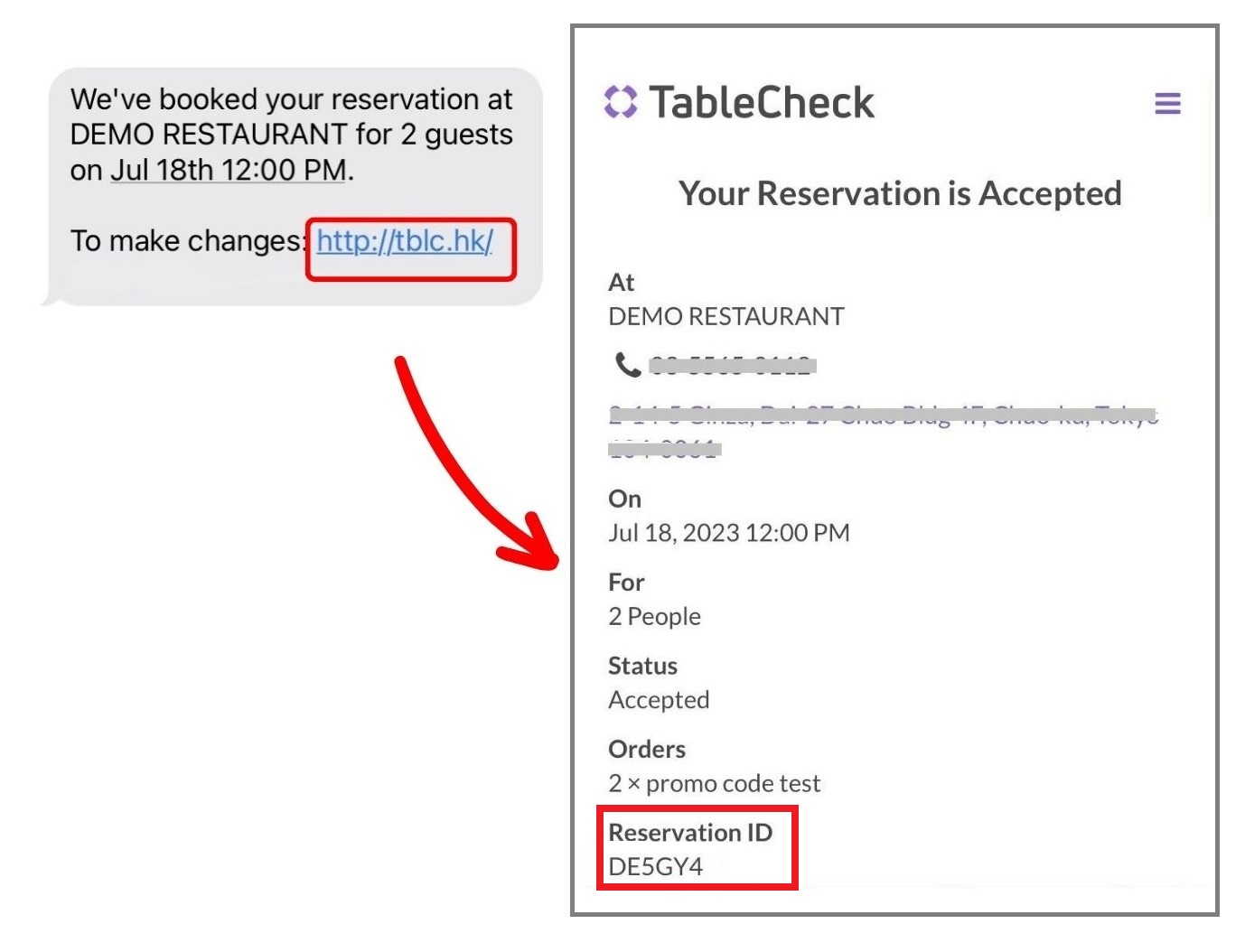 If you had not received either an Email or SMS confirmation for your reservation, please refer to the article below.